HVAC (Heating, Ventilation & Air Conditioning)
Bio-Degradable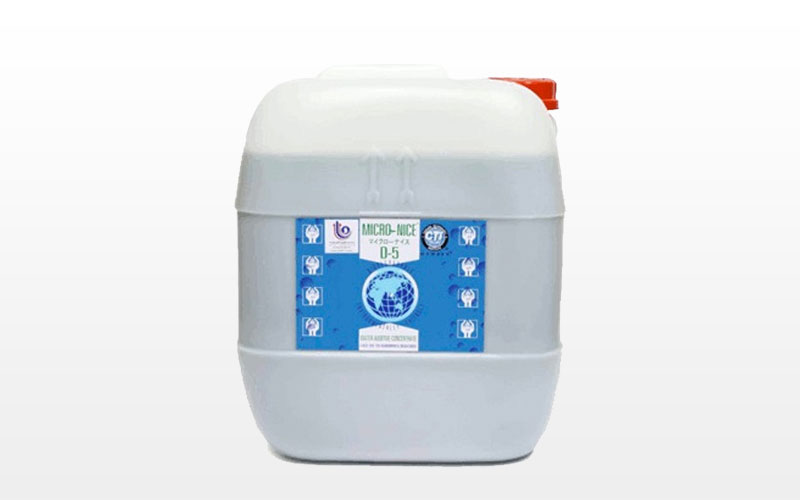 MICRO-NICE® D5
D5 is one of our flagship products. Its our State of the art Phyto Solution to many of your cooling Tower energy inefficiencies, maintenance problems, and importantly costs.
USAGE: For Closed Loop Water based Cooling Systems
INDICATIONS
Eliminate building up unwanted residue on the surfaces of water cooling tower and chilling system.
Reduce pipeline blockade problem, help circulate water
Reduce calcium stain, fungi growth and scale with bacteria growth control
Reduce fatty adhesion, grease, oil and foul odor
Safe to metal, paint, concrete, tiles, glass or rubber
Safe to use and environmentally friendly.
88% biodegradable.
PRODUCT INFO
It so simple to use & you will no longer need those manual spray jet cleaning, fitting back the covers on the shell and tube , acid balancing etc.
DIRECTIONS :Just 500 ppm. (Depend on the water Quality)
Regularly fill into the system or as according to the water test analysis to optimize the result.
Clean and check the system prior to application.
OIOS is always here to help you with this product and work out your scheduled treatment
NOTE: This product is for cleaning purpose only, it should not be taken internally. Wash down with plenty of water if it gets into the eyes.
If swallowed, do not induce vomiting, drink plenty of water or milk and consult physician urgently.