Degreasers
Bio-Degreasers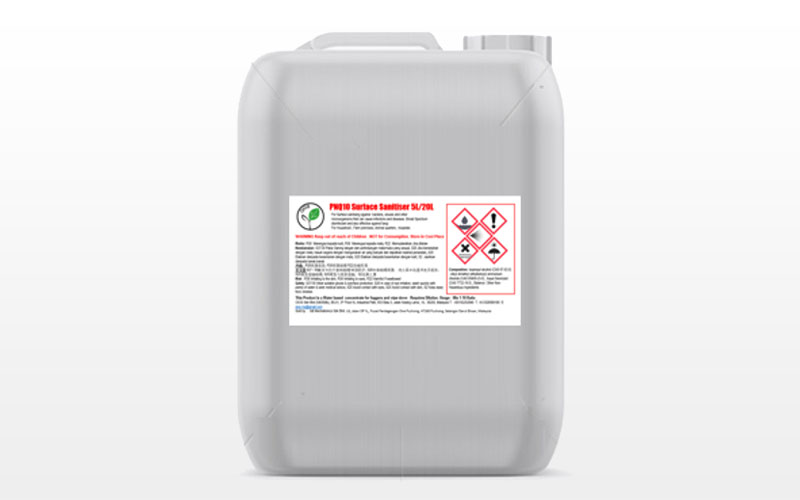 010S PNQ10 Surface Sanitiser (Water Based)
Sold as a water based Concentrate. requires DIlution 1:10, simply mix with water. This product can be used with any of our ULV Fogger (20 Liters makes 200 Liters in Volume)
PNQ10 kills viruses, bacteria, fungi and mold effectively up to 99.999% within seconds & destroys the pollutant. bacteria, viruses, mold and fungi fast when activated on all surfaces. Use daily to keep your workspace or home away from harmful bacteria and viruses.
contains disinfectant agent contains Benzalkonium Chloride which is a quatemary ammonium compound that can effectively kill germs, bacteria & viruses.
Alcohol Free, Non-Flammable. safer to use in an enclosed area.
Neutralizes bad odors such as cigarette smoke, shoes, gym equipment, pets, litter boxes, garbage, sewage, etc
Apply to workspaces, factories, Schools, Offices, floors, kitchen counters, carpets, car seats, pushchairs, highchairs, toys, play area, mobile phones, shopping trolleys, doorknobs, sports & gym equipment, office desks, cinemas, bathrooms etc.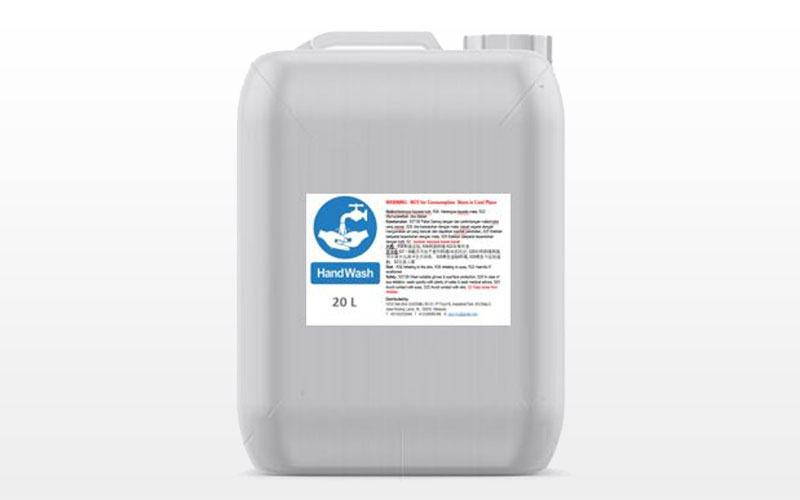 010S LHS HAND WASH
This gentle hand cleanser works effectively, and is skin friendly.
Product details of LHS Liquid Hand Wash (Light Blue) - 10L
Designed for your convenience.
Affordable
Perfect item for daily use.
easy wash off
High Quality
Value for money
010S THD RidRust (Rust Remover)
This is an Industrial Grade metal treatment for rust removal & provide a protective coating prior to further treatment.
THD Ridrust is non-flammable, non-corrosive, contains no petroleum solvents and has a neutral pH.
Product details of LHS Liquid Hand Wash (Light Blue) - 10L
Soak time: 3/5 minutes – 24 hours depending on severity of rust, type of metal and temperature — optimal operating temperature: 60 °C.
Roughly One gallon will remove a about 0.4 kg of rust.
protects from further corosion & prepares the metal for paint work or further treatment.
Normally supplied in 20L or 10L Jerries
Features
Applicable places: Automotive chrome parts, stainless steel products, all kinds of sanitary ware.
Apply to chrome, magnesium, aluminium, stainless steel lamp, and other metal surfaces restore luster.
Remove atomization, oxidation, rust, and fine particles from the metal surface.
This product has the effect of polishing and coating the metal surface. Remove rust from metal surfaces without damaging the paint.
Note: Objects that require a highly shiny surface are not recommended.
Specification: Product content: 50ml/30ml
Function: stainless steel rust removal, polishing, rust prevention